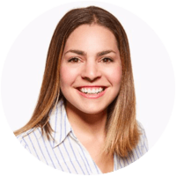 BrandMentions is the first thing I do every morning after coffee as is the easiest way to find out where you're mentioned on the web. Using BrandMentions, I can quickly discover when Shapr is being talked about or when a professional has written a blog about our app!
Mandy Menaker, Head of PR and Brand Development at Shapr
Hashtags are everywhere
Are you monitoring them?
BrandMentions allows you to:
Hashtags are used all the time, especially on Twitter and Instagram. You may have even used them someplace else, such as LinkedIn, Pinterest, or Facebook.
When used strategically, hashtags can provide you with a ton of benefits. They can be used to raise awareness about your brand, target a very specific group of people, get your content in front of a bigger audience, or use hot trends and topics to your advantage, among other things.